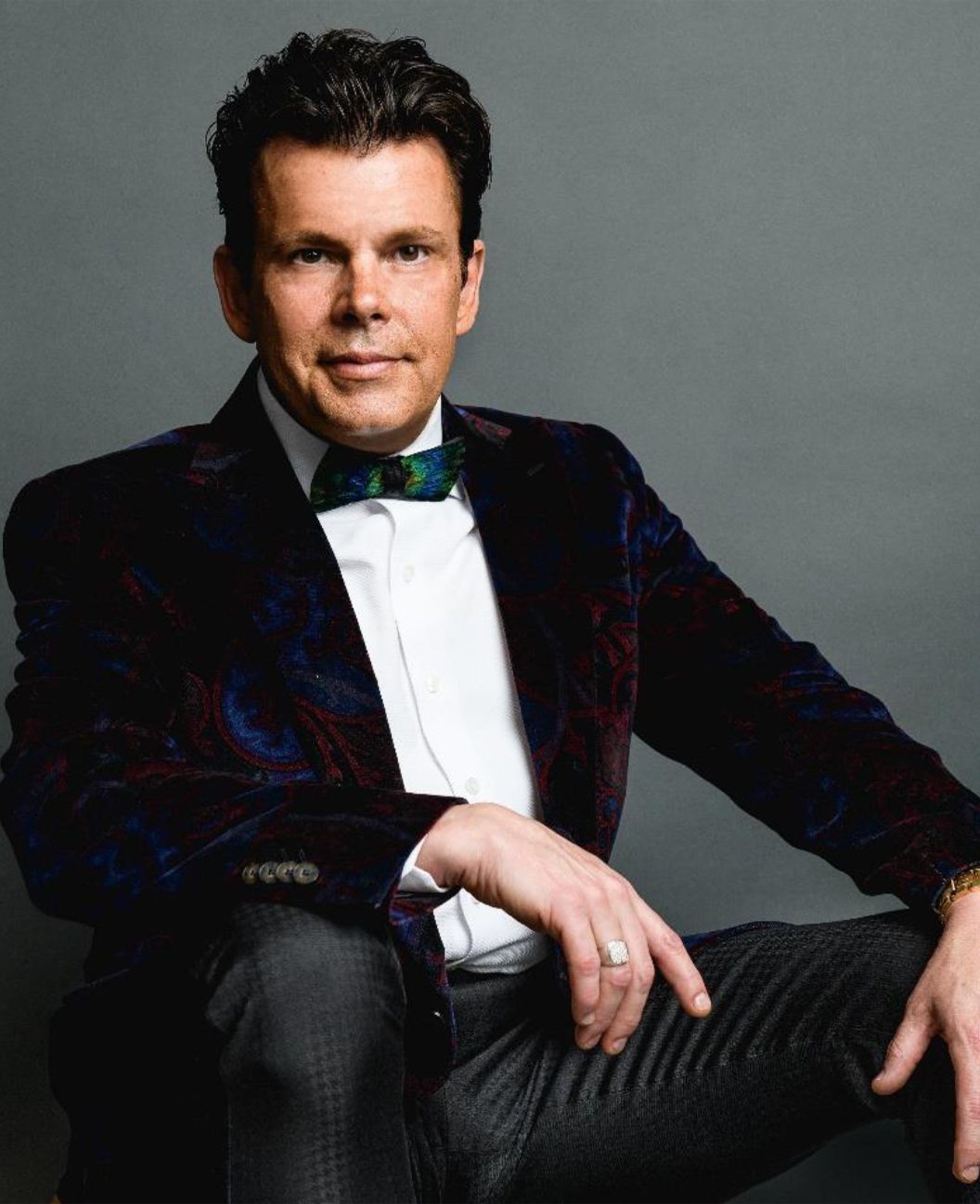 Nicolas Pruett
D.D.S.
General, cosmetic, and reconstructive dentist, Nicolas Pruett, DDS, is the founder of Broadmoor Dental, located in Colorado Springs, Colorado. At his practice, Dr. Pruett enjoys working with patients one-on-one and catering to their unique wants and needs. It brings him joy to help community members achieve beautiful, healthy smiles.

Dr. Pruett approaches dentistry through the lens of three keywords: artistry, compassion, and excellence. He recognizes the natural beauty of every smile.

To create enhanced smiles, he identifies anything that detracts from that beauty and designs conservative, harmonious restorations to eliminate those distractions.

Dr. Pruett earned his bachelor's degree in economics from Seattle University and his Master of Business from Seattle Pacific University. Afterward, he received his Doctor of Dental Surgery from the University of the Pacific, located in Stockton, California. From 1996 to 2005, Dr. Pruett was one of the foremost cosmetic dentists working in Hawaii and the Pacific Rim. He was so sought after that patients flew in to see him from surrounding areas including Japan, the outer Hawaiian Islands, and the West Coast of the United States.

Dr. Pruett has since called Colorado Springs home for nearly twenty years. Here, he lives with his wife and son.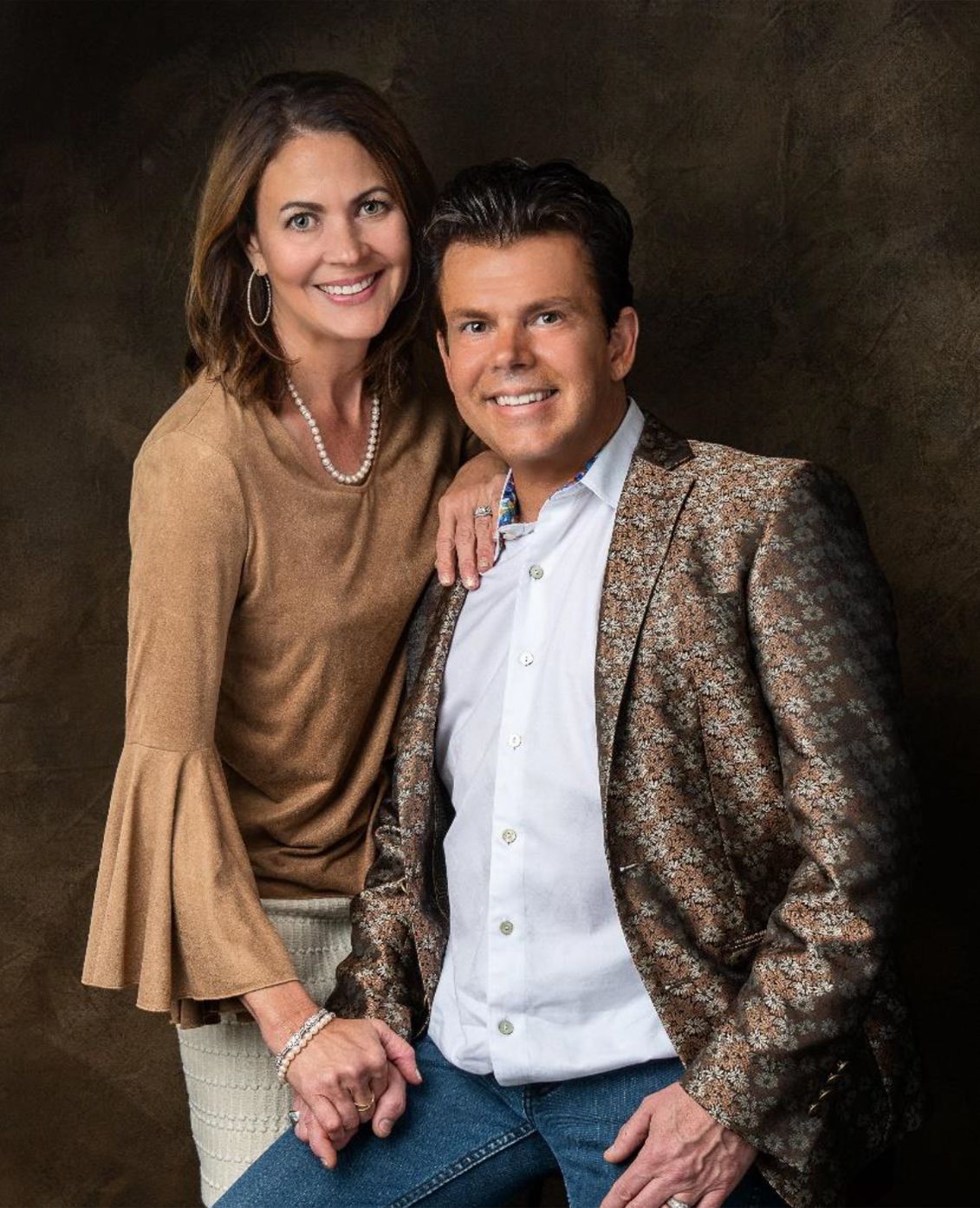 The Pruett family are the proprietors of Broadmoor Dental, the award-winning practice off South Nevada in the old Wachovia bank building, but there's more to the Pruetts than white smiles and healthy teeth. Let us introduce you to the family behind the brick building. Meet the Pruetts: Nicolas, Trudi, and Adin, along with their Maltese, Scout (who you met in life in Broadmoor's December 2017 "Precious Pets" column), and the newest addition to their family, a Bichon Frise rescue, Daisy Mae.

The son of a soldier, Nicolas has done his fair share of moving, as many of you in the Broadmoor community have. He was in born Fort Hood, Texas; raised in Kirkland, Washington; and has been stationed throughout Germany, France, and Virginia. Subsequent to his undergraduate studies at Seattle University and an MBA from Seattle Pacific University, Dr. Pruett achieved his Doctorate in Dental Surgery at the University of the Pacific in San Francisco. Upon completing dental school, he spent 10 years in Oahu, Hawaii, where he opened and operated a number of dental group practices. The move from Hawaii to Colorado was somewhat happenstance. On yet another eternal flight from Hawaii to the "mainland," Dr. Pruett sat next to a Colorado realtor. As chance may have it, the realtor had a few listings on hand. The math was simple: three times the property, for 1/3rd the cost, SAT test scores ranking top in the nation, more sunshine per year than Florida, clean air, mountain fresh water, and you can drive for hours in a straight line versus perpetually circumnavigating an island. The trade-offs were easy: skiing for surfing, brown trout for marlin, geckos for black bears... (maybe not so easy), and country music for Don Ho.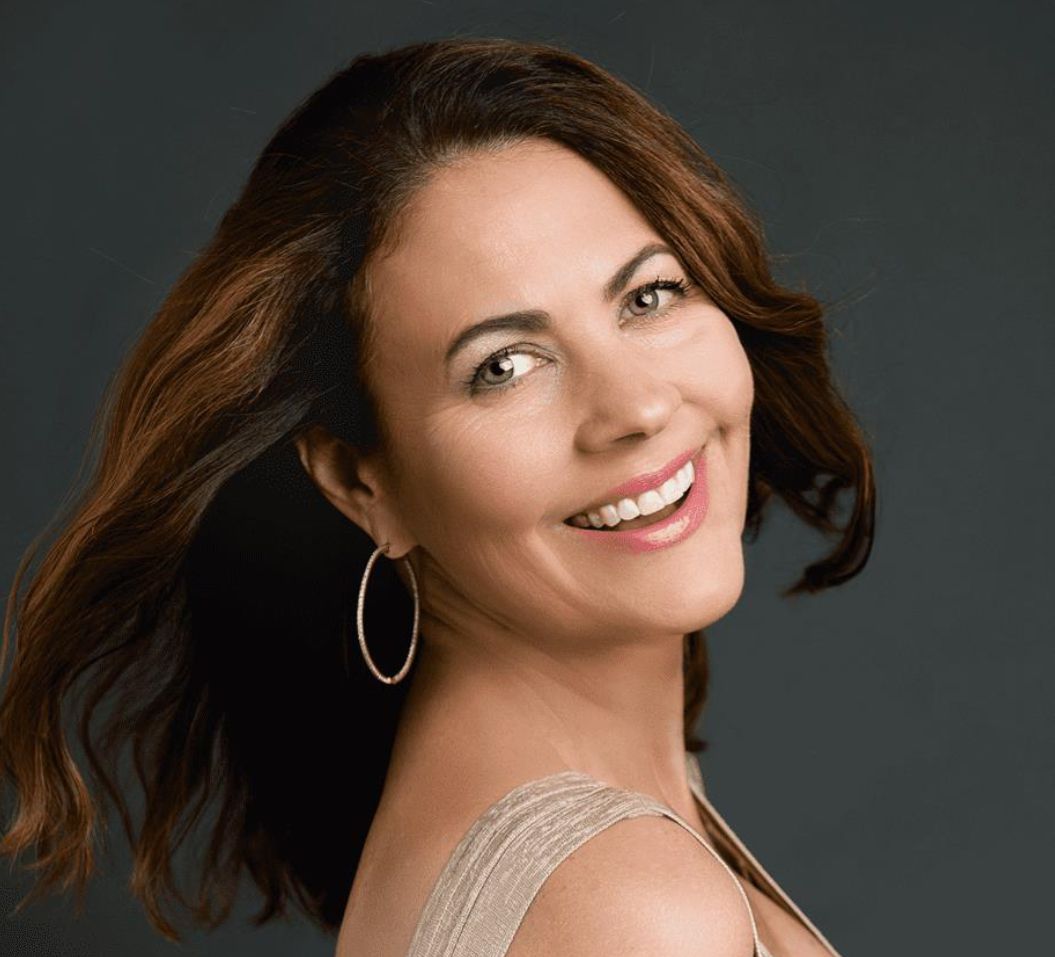 Like Nicolas, Trudi was also a military child. She was born in Baltimore, Maryland; stationed in Frankfurt, Germany; Seoul, Korea; and other various cities throughout the United States. Trudi, now retired, received her Bachelor's of Science in Education from Texas State University, where she went on to teach a spectrum of grade levels throughout her 31-year career. Trudi's move from Texas to Colorado was brought about by the eminent birth of her grandchild, Mac, who is, for the record, the "single coolest grandson one could possibly imagine." Trudi's grandson, Mac; her daughter, Alexandra; her son-in-law, Michael; and her son, Paxton, all ended up living in Denver. At that point, she knew something was drawing her to Colorado.

And then, upon this hiatus in her life, she met Nicolas. The two were in San Antonio at the time. Both happened to be spending their day at the River Walk… If you've been, then you know. There's something about the River Walk… an aura… something like the canals of Venice. At least, there was in that moment when Nicolas and Trudi met. Quite simply, it was love at first sight.

So, while on her adventure to Denver, Nicolas ran interception, capturing Trudi mid-move, sweeping her off of her feet, and landing her in Colorado Springs where she has lived happily ever after since. Like Nicolas's trade-offs, Trudi's were easy: rolling hills for grandiose mountains, rattlesnakes for mountain lions… (eh, pretty much an even trade), and country music for… well, country music.

Nicolas is the cosmetic and reconstructive dentist at Broadmoor Dental; Trudi serves as the treatment coordinator there. They take a lot of pride in their practice, having won "Best Dental Practice in Colorado Springs" for over a decade. Their slogan, "Smile Like A Movie Star," is a perfect testament to their practice, as well as the people behind it.

When Nicolas and Trudi aren't stepping on Mac's legos, they enjoy traveling, supporting the Colorado Springs Conservatory, traveling, their church--the Fellowship of the Rockies, travelling, laughing with their patients, hiking the hills above their Broadmoor home, cheering on their son, Adin, the goalie for CMHS's lacrosse team, listening to the lions roar while being fed… (their cage is 100 yards from their back porch!), and the two of them talking, laughing, and smiling at each other. Oh, and did they mention travelling?

The Pruett's favorite restaurants include Carlos Bistro, the Famous, the Epicurian at the Broadmoor, and a recent addition is Little Nepal on 8th street; P.S.: kids like Indian food!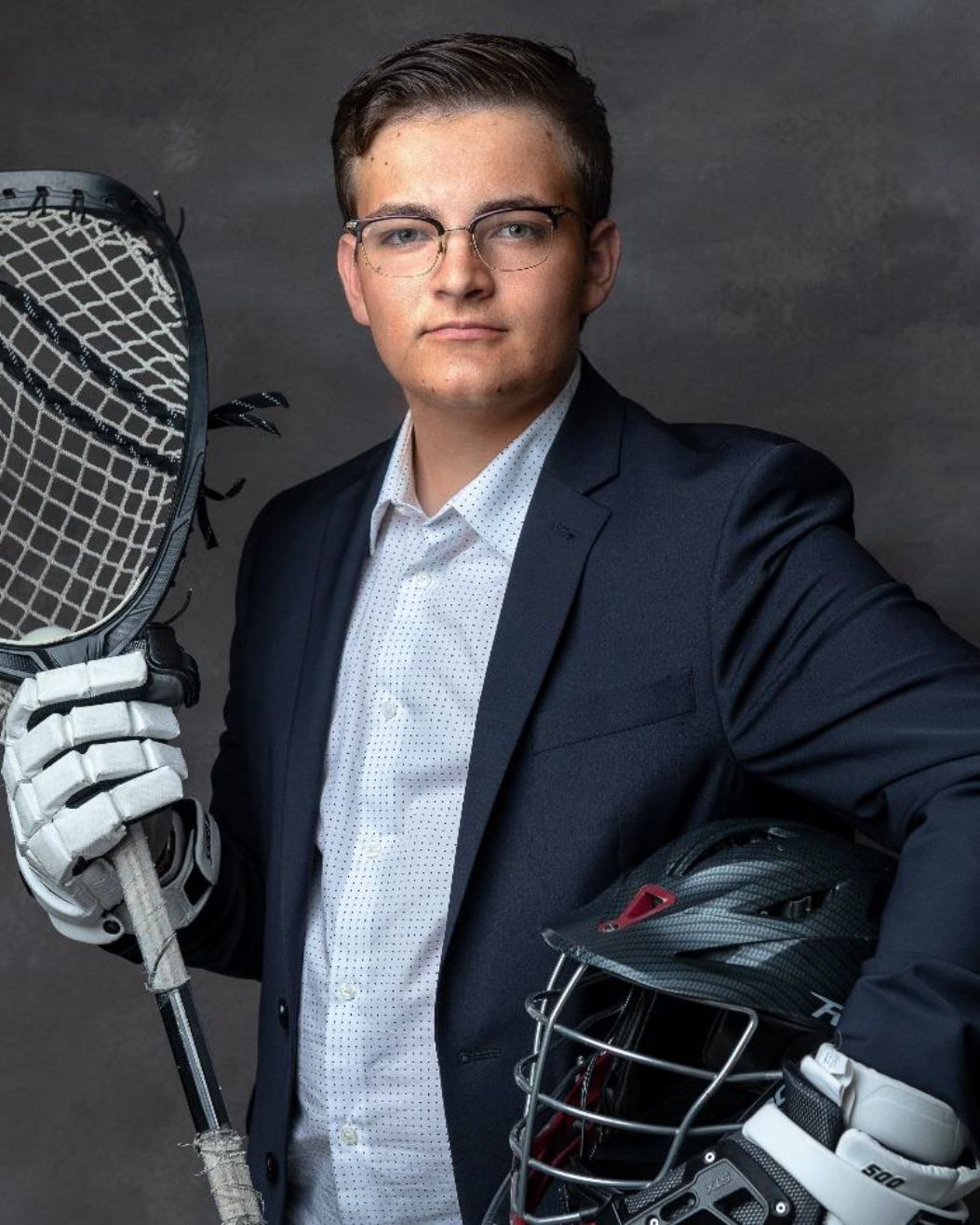 Their favorite sport is lacrosse, specifically at CMHS as their son, Adin, is a goalie there. The perk of having your favorite player be a goalie is that he's always easy to find on the field!

Aside from lacrosse, Adin works during the summer at Broadmoor Dental as a chair-side assistant and has done so for the past few summers. In 2013, at the age of 12, Adin received the prestigious "Mountain Mover Award" from the Fort Carson command staff. Further, Adin attained recognition as a national hero for saving a drowning soldier's life at 11 Mile Reservoir. Sargent Patton, who now is stationed in Germany, communicates with Adin often and has become a motivating factor in his life.

Like so many members of the Colorado Springs community, Nicolas and Trudi's are in support of several sponsorships and supporting events, from The Fur Ball, to Heart Associations, to church events, women's support groups, and several others in focus of Fort Carson soldiers and families. A standout for them is the Colorado Springs Conservatory. If you aren't familiar with the program, you can learn more at coloradospringsconservatory.org

For Nicolas and Trudi, living in Colorado Springs is simply beautiful from so many perspectives: great neighbors, great schools, great businesses, a place where the community is big enough to make an impact, yet still small enough where an individual can make an impact for the community.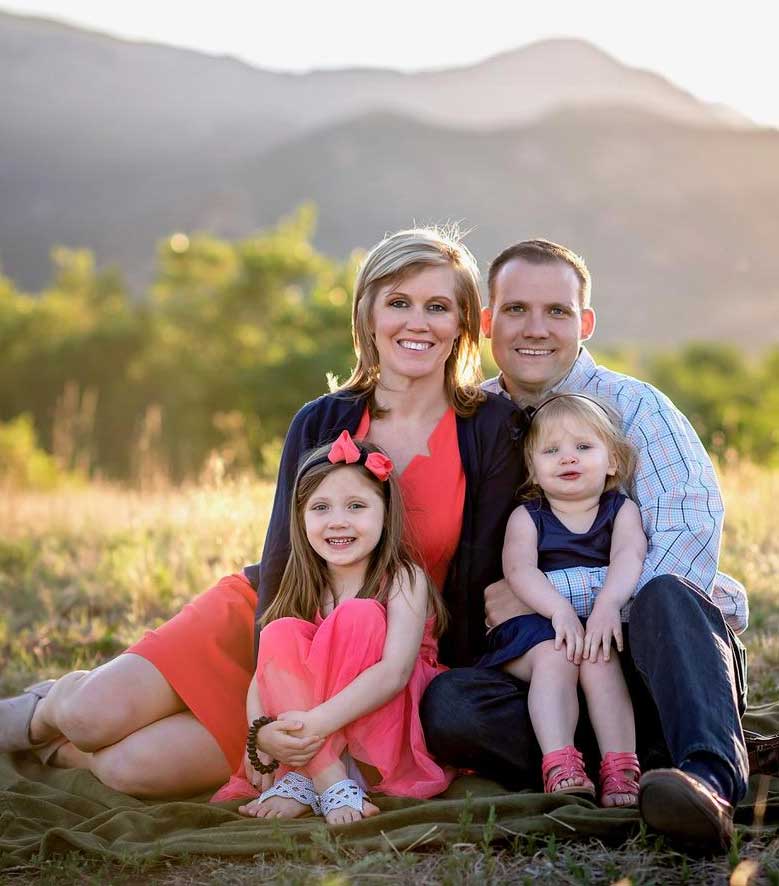 John M Goodman
D.D.S.
John M Goodman, DDS, is a General Dentist at Broadmoor Dental located in Colorado Springs, Colorado. Dr. Goodman practices all facets of general dentistry, as well as having the license to administer oral sedation to help with any dental anxiety his patients may have. This can particularly help if you need a tooth removed (extracted) or root canal procedure. Oral surgery and endodontics (root canals) are procedures he particularly enjoys performing effectively. He takes great pride in providing quality work in a timely manner for his patients. Dr. Goodman earned his Doctor of Dental Surgery from the University of Tennessee Health Science Center located in Memphis, TN. He joined the Army in 2012 where he served as a dentist for over six years. During his first year in the service, Dr. Goodman completed an Advanced Education in General Dentistry residency.

To ensure that Dr. Goodman's knowledge and skills continue to grow and evolve with new technology, he keeps up with current research and peer-reviewed journal reports. Being a member of the Academy of General Dentistry, American Dental Association, Colorado Dental Society, as well as the Colorado Springs Dental Society, enable him to be informed of the most current practices and techniques in dentistry. He is currently working on obtaining Fellowship status with the Academy of General Dentistry. This status requires taking a rigorous test involving all aspects of general dentistry, as well as obtaining at least 500 hours of continuing education.

Dr. Goodman lives in Colorado with his wife and two daughters. When he is not working, or at home with his family, he enjoys all the outdoor activities that Colorado has to offer.