Learn About Our Colorado Springs Practice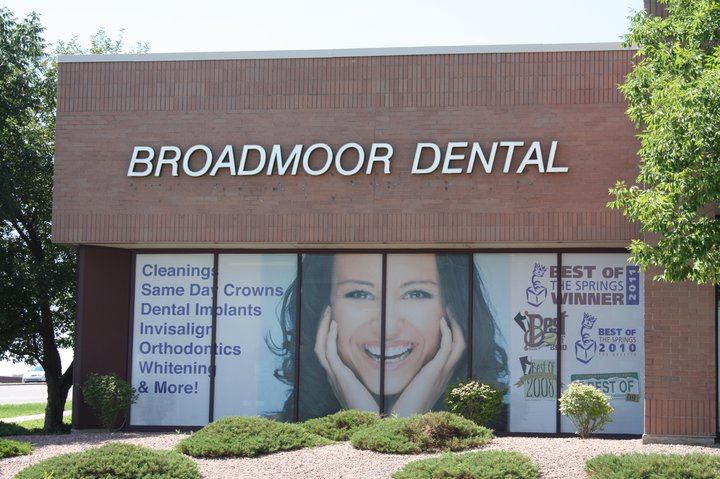 Our Mission Statement
Whether you are a new or old patient, you are welcome at Broadmoor Dental. For over a decade, we have built relationships with each one of our patients so that we can provide dental care that is not only personalized but rewarding for everyone involved.

At Broadmoor Dental, ACE, Artistry, Compassion, and Excellence, are the tenets behind everything that we do and from the moment you walk in and all throughout treatment, our goal is to be an ACE for you. Our artistic skill comes from our ability to create custom restorations that complement the natural beauty of your smile and design treatment plans that address your specific concerns as a patient. We practice compassion during every appointment as we listen and aim to understand the issues you are facing. For our team, excellence means using every resource available to find the treatment method that aligns with your cosmetic goals, time frame, and budget.

It is our longstanding belief that as long as we deliver on our promise of being ACEs, then you can expect the most comprehensive care in the Colorado Springs area.

Making the Most of Your Appointment
We practice the same amount of diligent care regardless of the level of treatment you are receiving. It doesn't matter if you're coming in for a routine cleaning or full-mouth rehabilitation, Dr. Nicolas Pruett and the team at Broadmoor Dental are committed to your lasting health and quality of life.

In addition to our unique patient experience, we offer the latest in digital technology, including X-rays and ultrasonic instruments that allow for gentler procedures. All of your dental records are digitized, making it efficient for our staff to access your patient file at any time and promptly provide pertinent information as part of continuing care or for insurance purposes.

We work with our patients to find a treatment option that exceeds expectations but that also fits within their set budget. Our senior patients benefit from patient discounts along with members of the military.
For those who do not have insurance, X-rays, a comprehensive exam, and dental cleaning are available for just $99. We also have financing options available if you require additional treatment.

Overall, we're as flexible as we can be in order to accommodate your needs because we want you to receive a smile that you will enjoy for a lifetime.
Get Started on Your Treatment Today – Contact Broadmoor Dental!
Dr. Pruett and our whole team look forward to serving your smile, sharing with you the dedicated service and state-of-the-art dentistry that has helped Broadmoor Dental gain the distinction of "Best Dental Practice in Colorado Springs" since 2008. For more information about the services we offer, or to schedule your appointment, call our office to get started.